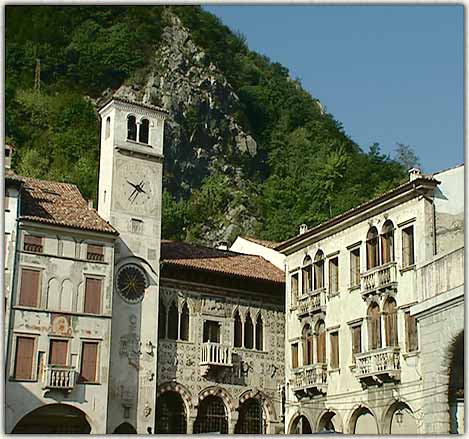 The area
Vittorio Veneto, the main town, has 30.000 inhabitants. It is 8 km far from our house.
By train you can go to Belluno, in the Alps, and to Conegliano which is on the Venice-Udine railway line.
From Vittorio Veneto you can reach the valley where Revine and its lakes lie; you can go from Follina to Valdobbiadene through the "Prosecco and Cartizze Wines Area"; you can get to Cortina in the Dolomites or you can visit Sacile, Udine, and Trieste in the East of Italy.
Towns
Conegliano is 25 km from here, Treviso 42, Castelfranco 60, Asolo 55, Venezia 70, Belluno 30, Cortina d'Ampezzo 100, Sacile 30, Pordenone 40. You can reach them by train from Vittorio Veneto or Conegliano.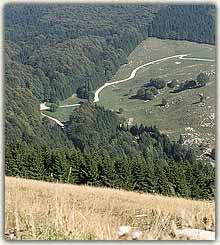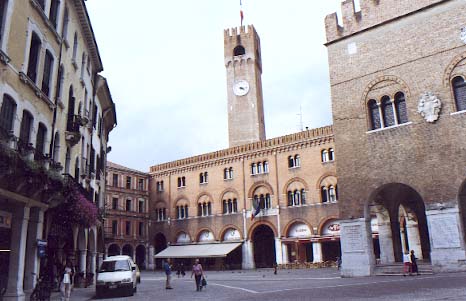 Mountains and Valleys
One-day trips by car to:
· Cansiglio Forest, Pizzoc Mount, Alpago Valley and its villages;
· The Dolomites and Cortina, their main town;
· The Cadore area;
· Pian Cavallo;
· Mount Nevegal;
· Mount Visentin;
· Val Lapasina;
· Val Zoldana;
· Val Cellina.